Chic, modern services including hair extensions, vivid & fashion hair color, color corrections & blondes that will leave your hair looking & feeling gorgeous.
Chic, modern services including hair extensions, vivid & fashion hair color, color corrections & blondes that will leave your hair looking & feeling gorgeous.
Addicted to Hair
Hello! I'm Maeg. I've been in the industry for almost a decade now and have worked at various salons over the years. Most recently, I was an instructor at a local cosmetology school. Being an instructor has given me the education needed to protect the integrity of hair and fix some of the most complex color corrections out there. My specialty is blondes, corrective colors, and vivid colors using vegan, animal cruelty free and paraben free products.
Let's work together to help you achieve your beauty goals!
Accreditations
Master Cosmetologist
Cosmetology Instructor
Cinderella Hair Extension Certified Stylist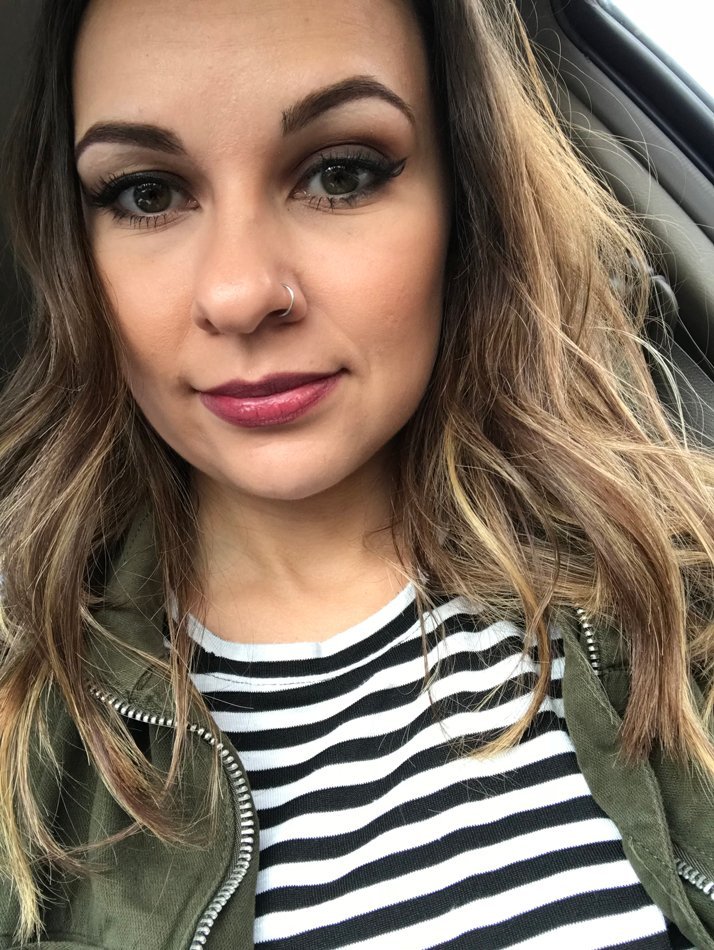 You'll Feel as Good as You Look
My services are customized to match your personality and style. Service prices vary depending on your hair's length, thickness and desired results. If you are interested in hair extensions, you need to schedule a consultation prior to booking to determine pricing and appointment length.
STYLE
| | |
| --- | --- |
| Shampoo & Style (Flat Iron or Curling Iron) | $30 |
| Shampoo Blow Out | $40 |
| Style with No Shampoo | $25 |
| Style Education | $50 |
CUTS
| | |
| --- | --- |
| Short to Medium Haircut | $30 |
| Medium to Long Haircut | $40 |
COLOR
Single Application Color*
Starts @ $85

Retouch Color*
Starts @ $75
Color Melt*
Starts @ $120
Low Light*
Starts @ $105
Partial Highlight*
Starts @ $100
Full Head Highlight*
Starts @ $125
Highlight / Lowlight*
Starts @ $130
Balayage / Ombre*
Starts @ $125
Bleach & Tone*
Starts @ $135
Bleach Retouch*
Starts @ $100
Color Correction*
Starts @ $140
Vivids, Fashion Color*
Starts @ $90/hr
Holographic / Prism Color*

*Each service comes with 1 oz. of color/bleach
Starts @ $100/hr
COLOR EXTRAS
| | |
| --- | --- |
| Additional Bowl of Lightener | $15 |
| Additional Bowl of Color | $20 |
TREATMENTS
| | |
| --- | --- |
| Conditioning Treatment | Starts @ $35 |
| Keratin Treatment | Starts @ $50 |
| Malibu | Starts @ $25 |
HAIR EXTENSIONS
Classic Bond Hair Extensions*

*Includes haircut and blending services


Requires a Free Consultation to Determine Pricing

Blackheart Salon
Inside Posh Studio
1320 23rd St S, Fargo, ND 58103
Your next hair appointment can be booked by texting Maeg at 701.793.8622, or by clicking the BOOK NOW button anywhere on the site.
If you need to cancel your appointment, we ask that you please text the salon on 701.793.8622 at least 24 hours prior to your scheduled appointment. Any appointments cancelled or no-shows within 24hrs are subject to a 100% service cancellation fee.
Blackheart is located inside

Posh Hair Studio

in the

DeMores Office Buildings

.
1320-1322 23rd St S
Fargo, ND 58103
Have a Question?
Feel free to contact me with any questions you have prior to booking. Looking to schedule an appointment?
Meagan is great. She is up to date on current trends and techniques. My 14 year old son just got his haircut from Meagan and in his words, "no hate on the other people we've gone to but they couldn't have made my hair look this good"…. about sums it up.
Jessica B
Maegan is awesome! She asks questions to really make sure you're getting what you came for and she pays very close attention to detail making her work flawless! She also uses great products! Overall I was more than satisfied with my results

Breanna H
The ONLY stylist that I will let touch my hair. Maeg has opened my eyes to new styles and cuts, while taking the time to explain the reason why having my hair look like the reference photo I brought in may or may not work. Other stylists just say ok and attempt it and it never looked right. If you are looking for a new stylist or a change in style look no further!
Mitchell D-W
So thankful to FINALLY have a reliable stylist!!! Maegan was phenomenal! She listened to what I said I wanted, gave me ideas of her own, and we ended up with the most perfect haircut! She had great suggestions for next time as well, and made sure I was happy every step of the way. She's truly the ONLY stylist I've ever seen in my 32 years that has asked me what I thought as she was cutting, after the cut, after the blow dry, and after the style. Maeg, you're a rockstar!!! I wish my hair grew faster so I could come back sooner. Haha. Seriously, go see Maegan – I'm sending my family and friends her way.
Bushra A
Maegan has been doing my hair since she was in school and I wouldn't go to anyone else. I love the atmosphere she has created in her salon and her cuts and colors always turn out amazing!
Amber D